18-Year Old Erik Finman Details How Bitcoin Made Him a Millionaire
Eighteen-Year-Old Entrepreneur Makes His First Million Investing in BTC
At age twelve Erik Finman put the $1000 his grandmother gave him in bitcoin, in May of 2011. By the end of 2013 Finman's wealth in BTC grew to be worth $100,000 and the young high school student left his high school to create his own company. The company Finman created was called Botangle, a peer-to-peer tutoring service that offers video chat. In 2015 the young entrepreneur found a buyer who was interested in purchasing his company for either $100,000 or 300 BTC.
"The investor offered either $100,000 or 300 bitcoin, which had dropped in value at that time to a little more than $200 a coin," explains Finman's AMA. "I took the lower cash value bitcoin deal because I believed it was the next big thing and an official buyout would've been very difficult for someone under eighteen and it was good tax planning to use Bitcoin."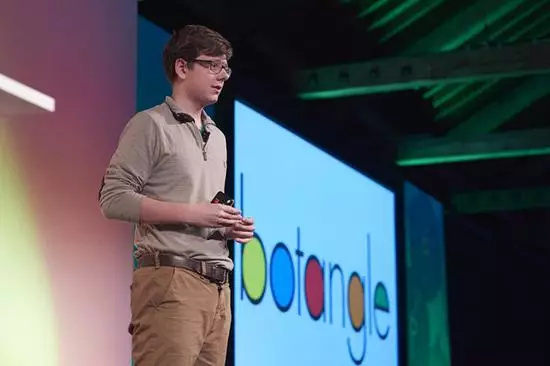 The Proud Owner of 403 Bitcoins
Even after his parents let him leave high school (Finman was later homeschooled) to pursue his career in 2015 they told him he didn't have to attend college if he made his first million by the time he turned eighteen. Through day trading Finman accumulated more bitcoins from the original 300 BTC sale and used some of the funds to create his own virtual reality headset company. In 2017 Finman became a millionaire at eighteen with his BTC holdings and his parents once again let him skip going to school.
"I can say today that I own 403 bitcoins which are currently valued at $1,092,678.08 with the price per Bitcoin being at $2,711.36 plus some other money invested in other things," Finman details.
Finman's first investment in bitcoin at age twelve got him featured in many articles from publications like Mashable. The self-made millionaire says this time around the news outlet CNBC put him through "rigorous proof verification and fact checking" to verify his latest story. During the AMA many people considered Finman lucky, while others said he made some really good investment choices.
After CNBC had run the story on Finman, he told the public he kept his bitcoins "super secure," and "spread out across multiple wallets and multiple machines," he explains. Finman details that going public with his most recent story has made him "paranoid," and was scared the media attention would make him a target.