The MVU Cloud Mining (mvu.com) has a global deployment of mining farms around the world, and has invested in several large-scale mines and IDC computer rooms in Asia. The main hashrate is mainly distributed in power resources Sichuan/Yunnan/Xinjiang/Inner Mongolia in China, as well as Kazakhstan/Russia.
The goal of MVU is to make cloud mining not only to cryptocurrency enthusiasts, but also for ordinary users. MVU greatly reduces the input cost of cryptocurrency miners through the method of sharing miner hashrate. There is no need to purchase expensive equipment, and there is no need to waste time for setup and maintenance, so that everyone can participate in cryptocurrency mining.
MVU Cloud Mining Pictures & Video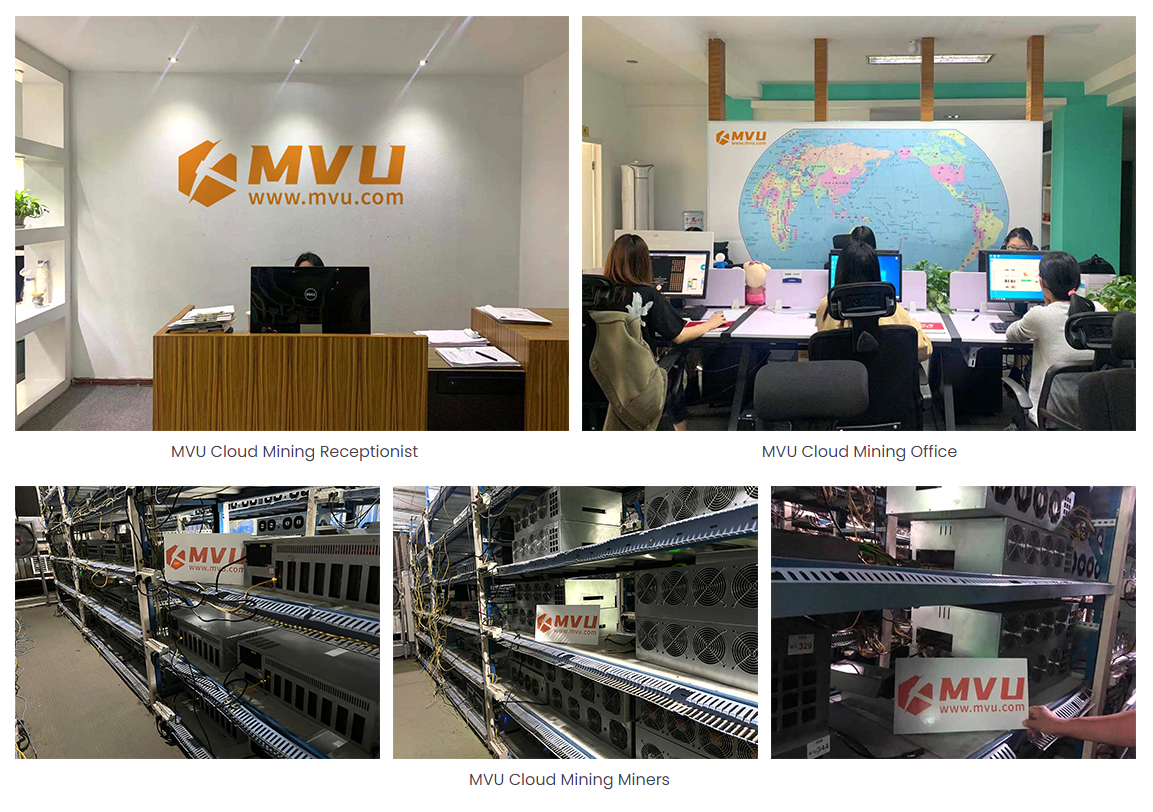 MVU Cloud Mining Ligitimacy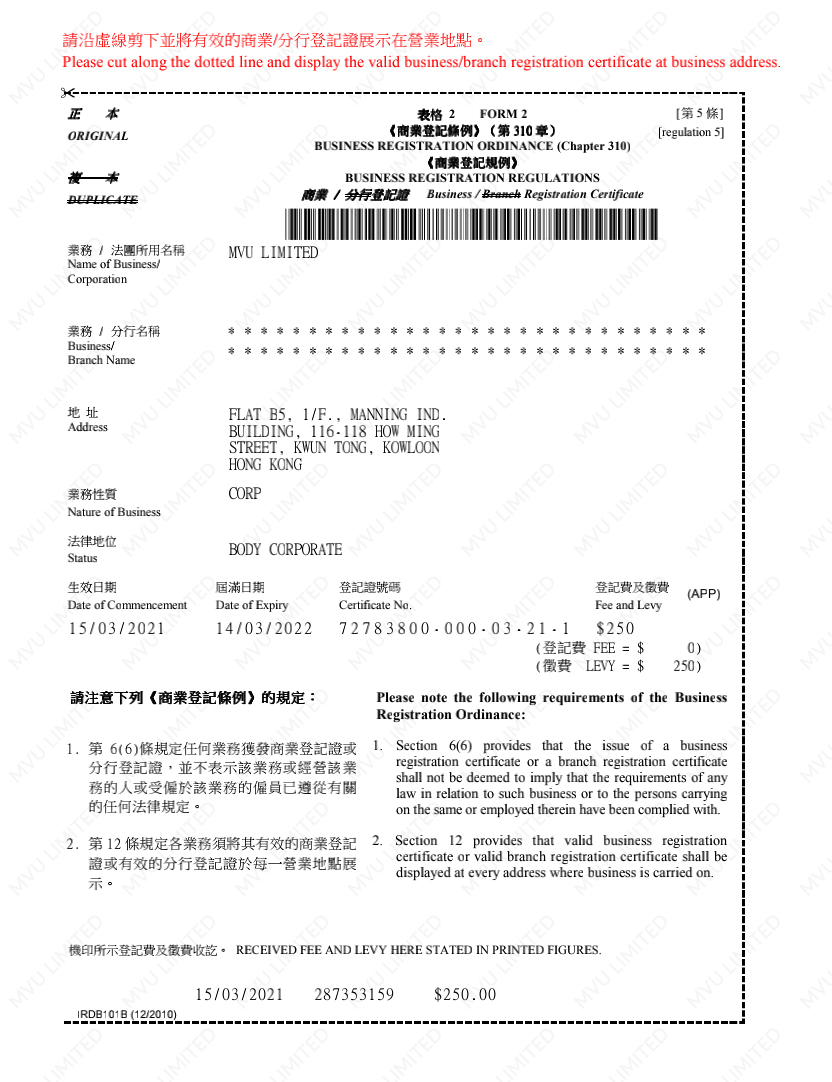 MVU Cloud Mining Has Got An Official Registration!
Dear investors and partners! MVU Cloud Mining has received a status of the officially registered company and can act in a 100% legal space. The company's full name is MVU LIMITED. Our Hong Kong Company Registration Number is: 3028121. You can search for us on the official DATA.GOV.HK website to learn the full information on the platform.
Why Choose MVU Cloud Mining?
✔️Convenient Operation
-Your miner has been deployed and is running. Once registered you can get a hashrate without any maintenance costs. You can easily purchase the hashrate with the world's lowest price.
✔️Safe & Reliable
-3 consecutive years of cloud mining experience, SSL encrypted communication network, large-scale power plant and mining farm cooperation support, digital currency quickly transferred to personal wallets. Global layout
✔️Global Layout
-Mining farms, miners, and power plants are deployed on a global scale, and 100% real hashrate is deployed at global nodes to ensure the real hashrate supply of global users.
✔️Professional Service
The team comes from the blockchain industry and IT engineers to provide you with professional knowledge and skills. A safe and standardized mine farm and mining machine maintenance team ensures that the hashrate is more stable and mining is more efficient.
How to start? Complete three simple steps to get your mining income

-Special Offer ETH Hashrate Contract: $99 14-day 200 MH/s ETH Hashrate
-Standard ETH Hashrate Contract: $16 2-year 1 MH/s ETH Hashrate
-Standard BTC Hashrate Contract: $69 2-year 1 TH/s BTC Hashrate
Receive daily profits
Follow MVU Offcial
✅Website:https://www.mvu.com
✅Twitter: https://twitter.com/MVUCloudMining
✅Instagram.com: https://www.instagram.com/mvucloudmining/
✅Facebook:https://www.facebook.com/MVUCloudMining/
✅Medium:https://mvumining.medium.com/
✅Youtube:https://www.youtube.com/channel/UChgJ922pDuAj94BQwMtfxDQ
✅Contact Email: service@mvu.com